From 2017 to present, UC Merced partnered with the Luce Foundation to develop a new graduate education initiative and foster humanities research with community organizations. "Building Research Partnerships in the San Joaquin Valley" supported graduate fellowships and teams in community-engaged research to apply humanities methodologies in partnership with underserved local institutions. Those originally proposed research areas in that project included 1) Human Engagement with Natural and Technological Resources; 2) Cultural Contact and Social Transformation; 3) Cultural Preservation and Social Change; and 4) Religious and Spiritual Communities and Expressions. 
The specific objectives were: 1) to gather literature about humanities involvement in community-engaged research and public scholarship that will be used to inform conversations between the university and community participants and for graduate training; 2) to identify the types of community partners with whom we might engage; 3) to develop a joint university/community steering committee of 10- 12 members; 4) to elaborate training workshops for non-academic collaborators; 5) to develop a plan for a program which will encourage and facilitate collaborative research by teams of humanities doctoral students, faculty, and community members; 6) to explore how community engagement models can enhance graduate mentorship and professional development, and 7) to identify measures of success and consider how to assess the program.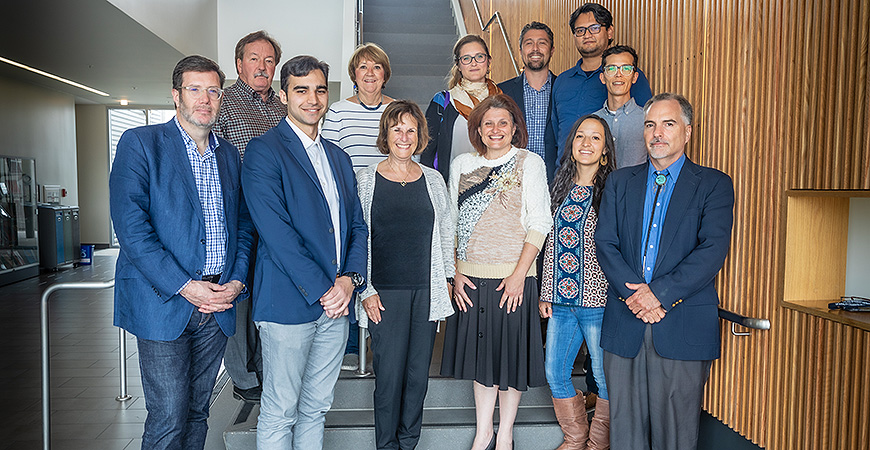 "Building Research Partnerships in the San Joaquin  Valley: Community-Engaged  Research and Graduate Mentorship in the Interdisciplinary Humanities" was designed to foster humanities research by community organizations and industries in collaboration with university scholars, and to develop new models for graduate education and mentorship. By bringing academic and non-academic researchers together around questions of shared interest in the public sphere, our project illustrated how humanities research beyond the academy can affect the local, regional, and national dialogues on key issues.
This two-year project had three key elements. First, a graduate seminar that was held in the Fall 2018 and Fall 2019 semester, informed by the year's guiding theme and focusing on research design and methodology, including training sessions and workshops for project members (community partners, graduate students, and faculty) to learn from one another and from invited consultants. This was followed by supervised collaborative research activities in Spring 2019 and Spring 2020. We concluded each project with a summer internship during which students, faculty, and community members prepared the dissemination, including how they will attract the attention of policy-makers. The projects are highlighted below.
This renewed project would be similarly organized as thematic community research emphases including 1) creative placemaking1 2) environmental justice 3) migration, and 4) social memory.